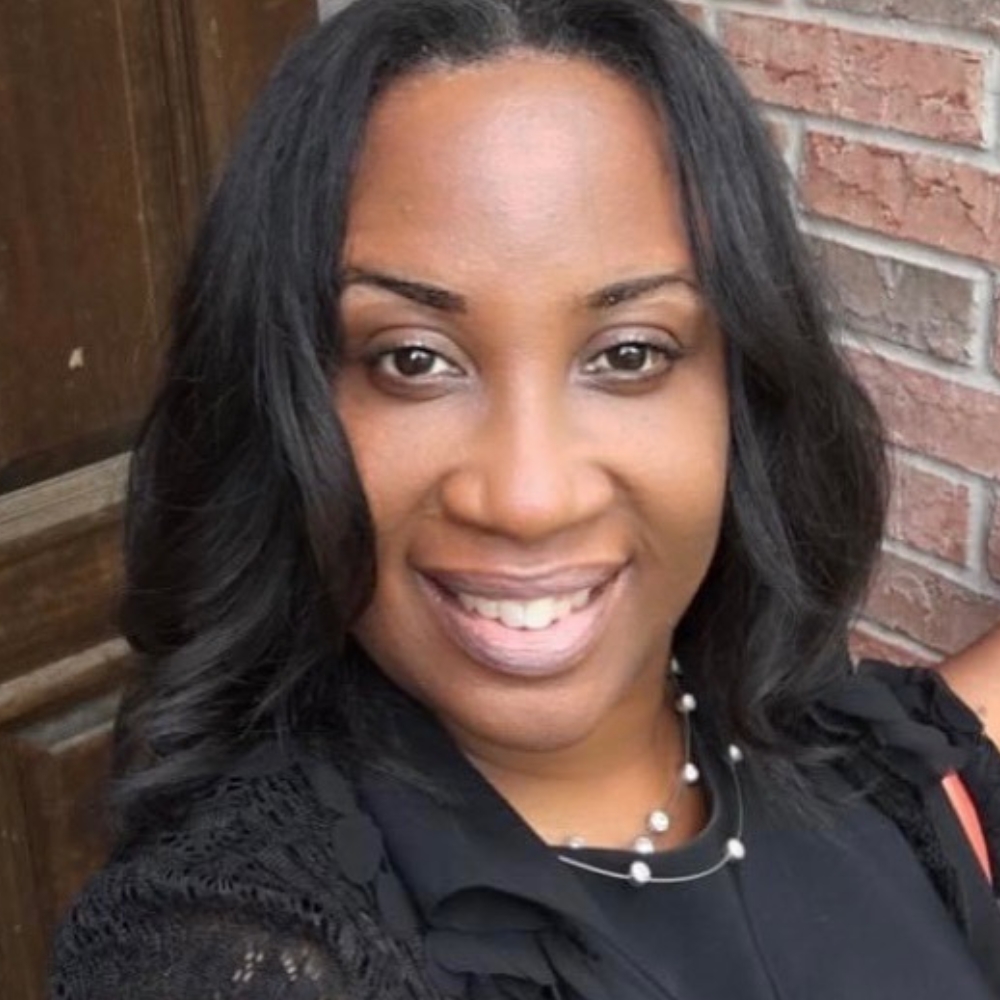 Melisa Smith
Melisa is a graduate of Dallas Theological Seminary with an MA in Counseling. She's a licensed minister and a licensed professional counselor associate leading groups for those who suffer from codependency, anxiety, depression, and relationship issues. She's counseled individuals and couples dealing with trauma, childhood sexual trauma, abuse, depression, facing end-of-life and terminal illness, LGBTQ+-related issues, family matters, and grief. Melisa takes a person-centered approach encouraging her clients through unconditional positive regard and motivational interviewing. She says she's always been a storyteller, so she favors narrative therapy. She enjoys the experience of listening to her clients reframe their stories, creating a narrative that helps them to claim or reclaim their voice. Melisa has worked for the Texas Juvenile Justice Department (TJJD) formerly the Texas Youth Commission (TYC) where she coordinated victim impact panels to walk with those who lost loved ones through violent crime as they processed the grief and faced the offender who committed the crime against their loved ones and find closure. She also worked for the Advocacy Center for Crime Victims and Children in McLennan County serving as an advocate for sexual assault survivors. She brings a mixture of strengths and expertise to her role as a counselor to help those looking for healing.
Woody Farrar
Woody Farrar has been a Licensed Chemical Dependency Counselor since 2016 and a Licensed Professional Counselor since 2018. [LCDC (Lic #: 14343), LPC (Lic #: 79370)]
Woody earned his BA in Sociology at the University of Houston (Main Campus); studied towards his Masters of Divinity at Southwestern Baptist Theological Seminary; and earned his Masters of Counseling from Houston Graduate School of Theology.Woody served as an ordained Southern Baptist pastor and a non-denominational pastor for a total of 14 years.He is a veteran of the USAF.Woody has been married since 1978 and is the proud grandpa of identical twin teenage boys.Woody is a member of :• The American Counseling Association• The Texas Counseling Association• The American Association of Christian Counselors• The Association for Contextual Behavioral ScienceWoody is also an approved member of the Gottman Relationship Checkup tool from the Gottman Institute. (https://www.gottman.com/)Woody is listed on Psychology Today -( https://www.psychologytoday.com/us/therapists?search=Woody%20Farrar )
Woody's heart is best summed up in this statement he wrote in 2017: "I believe everyone counts, everyone matters. I believe there are no "throw-away" persons, everyone is worth saving". I entered treatment for my addiction in June of '91 and I have remained sober ever since. I found freedom from my shame. I found healing from my childhood abuse and trauma. I found hope and serenity – you can too. I take you as you are – just as those who helped me took me as I was. I don't judge you, I listen to you. I work with you to accomplish the goals you set. There is no need to live in shame anymore – you can find freedom and hope.
Woody's primary focus is in helping people who have Substance Use Disorders (Addictions) and Process Addictions (Porn, Sex). Woody also focuses on relationships and infidelity.
kristin dean
Hi, I'm Kristin! I am a Licensed Master Social Worker, currently working towards becoming a Licensed Clinical Social Worker. I have been in the field for over 20 years, I spent most of my early career working in foster care and adoption in various roles. Most recently I have been working with single mothers, helping with the emotional transition, as well as teaching parenting and personal development. I am passionate about helping women experience the freedom that comes from rediscovering their identity during the many life transitions and/or events that can cause us to lose sight of it along the way. I love to learn and always want to be able to incorporate new ideas into my practice and am currently working toward my Perinatal Mental Health Certification. One of my specialty areas is working with women during the pregnancy and postpartum period. I also have experience in the areas of infertility, pregnancy loss, birth trauma, anxiety, depression, parenting, life transitions, conflict resolution, healthy relationships, and communication skills. The foundation of who I am as a person and a therapist stems from my faith; however, how much of that is incorporated into your therapeutic journey is up to you. I practice using cognitive behavioral therapy, strengths-based and trauma-informed perspectives. My goal is to provide a safe space where you will feel comfortable, welcome, and we can build a trusting relationship to work towards your personal growth. My desire is to give you new perspectives, and tools that will empower you to achieve your goals. Outside of work I enjoy spending time with my husband and five children. If we happen to have a weekend free from various sporting events, we enjoy traveling and simply being together.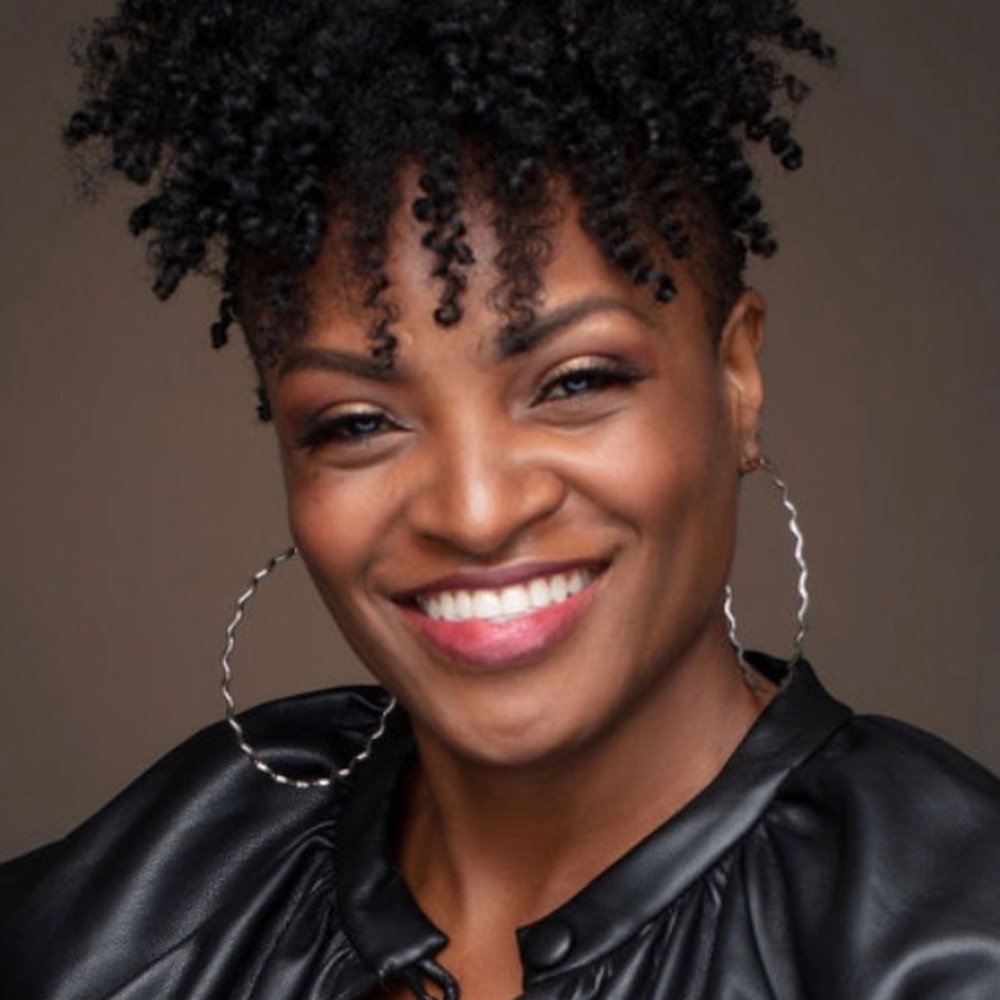 Meka Smith
MA, BSN, RN Licensed Pastoral Counselor
Meka Smith is a dynamic, caring and compassionate woman of excellence with a heart for seeing God's people free from emotional trauma. It is her heart to partner with clients in their journey to freedom and to assist in fostering a relationship with Christ! Meka is a Licensed Pastoral Counselor and Registered Nurse. Meka has served in various ministry leadership roles over the last 18 years. Meka also has over 20 years of experience as a healthcare professional where she has provided excellent care to patients and families. Meka holds a Master's in Human Services Counseling with a specialty in Crisis & Trauma. Meka also holds two Bachelor's degrees in healthcare fields.
brittany fitzerald
Hi, I'm Brittany! I am a Licensed Marriage and Family Therapist Associate and Certified Family Life Educator. I am passionate about working with teen and adult individuals, couples, and families through a collaborative, trauma responsive approach. I believe therapy is about accessing safety. My hope is to walk alongside you as we explore safety in your internal world, your body, and your relationships. No topic is off limits as you invite me into your unique story. I am trained in EMDR and incorporate it into my individual therapy approach based on my clients' goals. With couples, I utilize Emotionally Focused Therapy, an evidence-based model for improving and deepening relationships. Some of my areas of interest include trauma processing, life transitions, identity development, and navigating conflict and attachment wounds.Outside of the office, I enjoy spending time with my husband and our family, going on walks with my Australian Shepherd, traveling, trying new restaurants, and getting a little too caught up in reality TV.I am currently under the supervision of Jessica Barboza, LMFT-S.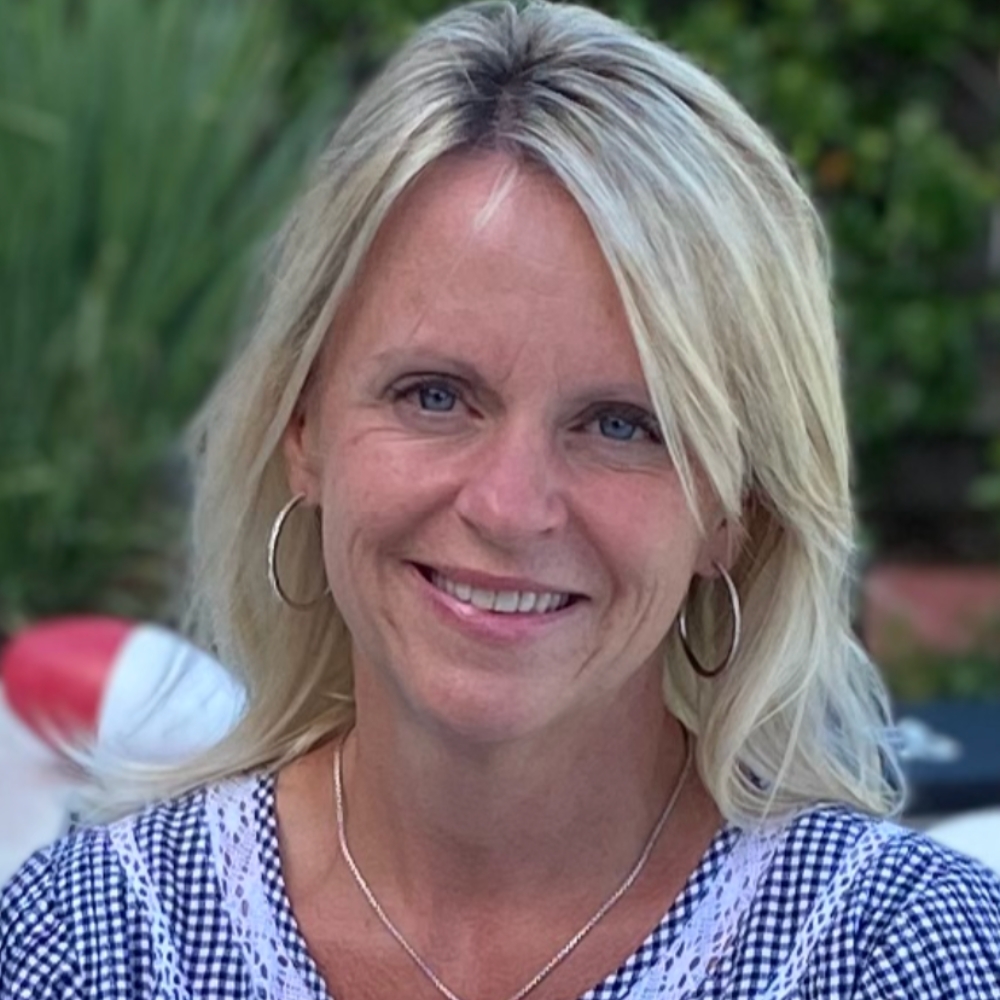 Beth Alvarez
LCSW (Licensed Clinical Social Worker)
I work with individuals, couples, and families who have experienced trauma, abuse, anxiety, depression, loss and grief, relationship issues, and life transitions. I desire to create a safe and trusting environment for anyone seeking help and support. It is my hope that through an authentic and empathetic therapeutic relationship, you will feel the safety you need to explore new thoughts, ideas, and behaviors that can change the landscape of your life and bring healing and freedom.
My desire is to empower you and affirm that there is always hope for change. I believe in each client's unique strengths as well as the beautiful limitations of being human. You are incredibly valuable, and your story matters. I have been married for nearly twenty years. I have four children ranging from twenty to twelve years old. I know the mountaintop experiences of life as well as the seasons in the valley. No one person journeys through life without struggles. I know firsthand the desire to change as well as the courage and humility it takes to reach out for help. Sometimes, we need help maneuvering ongoing life changes and difficult phases. I view it as a privilege to hear your story and speak into your life as we seek truth and healing.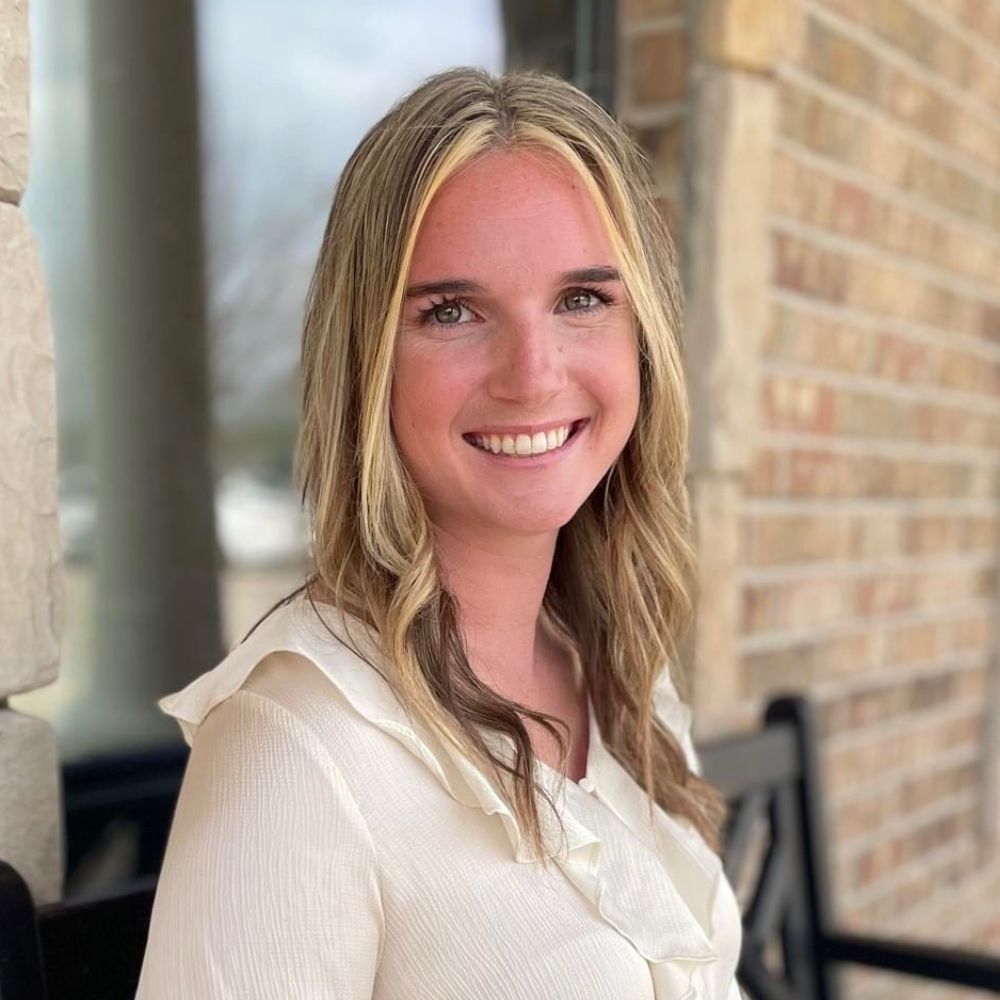 Gini Erin
Internship Student at Houston Christian University
Gini Erin grew up in Katy most of her life. After graduation, she attended Mississippi State University receiving her Bachelor of Science in Psychology. Currently, she is attending Houston Christian University working towards her Master of Clinical Mental Health Counseling obtaining over 400 hours of counseling thus far.
Gini Erin hopes to help individuals and families grow and flourish through different challenges. She volunteers at the Hanger in Brookshire and loves the community she has built west of Houston. Gini Erin understands that life can be hard; things are done to us, but it does not define us. She incorporates new methods as she is learning and most frequently utilizes CBT and SFBT. Gini Erin is passionate about traveling, learning, and experiencing all the beauty life has to offer if you pause to embrace where you are.
It is important to Gini Erin to give back to her community, so she is excited to learn and eager to be involved in the community that has helped her in so many ways.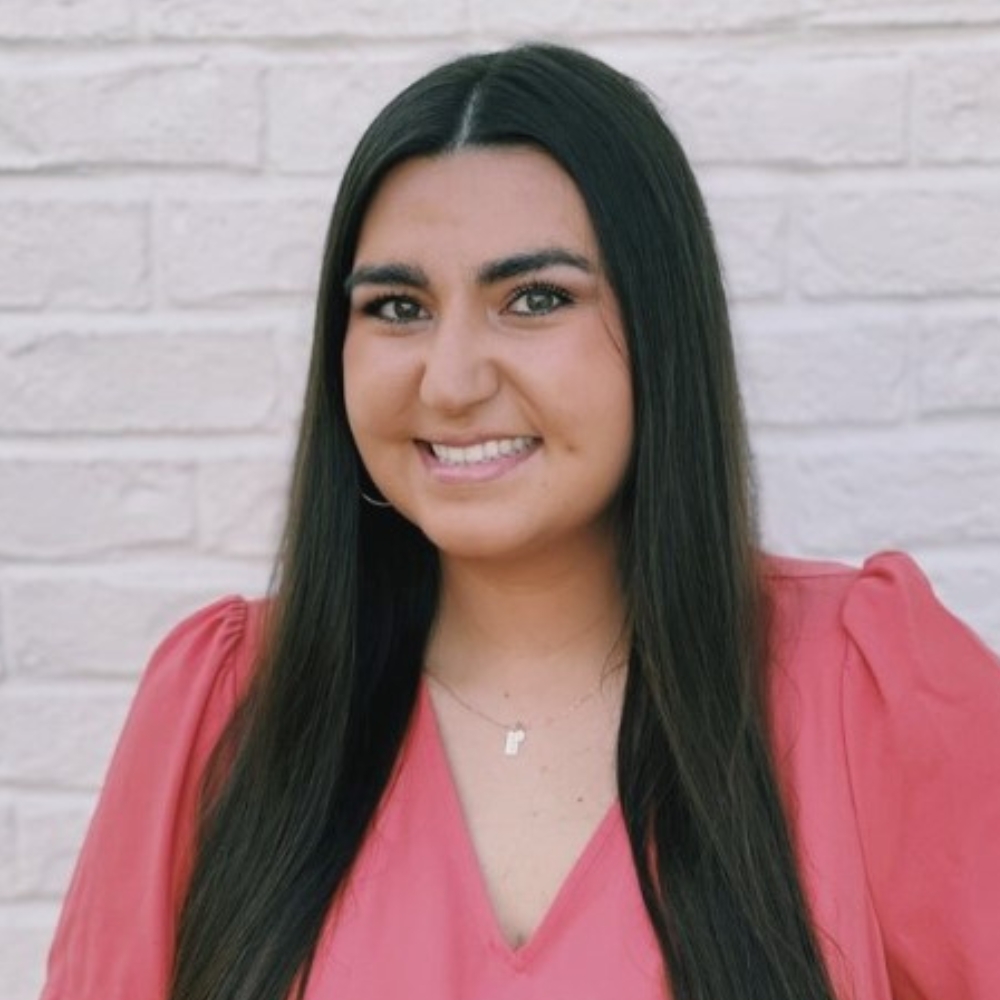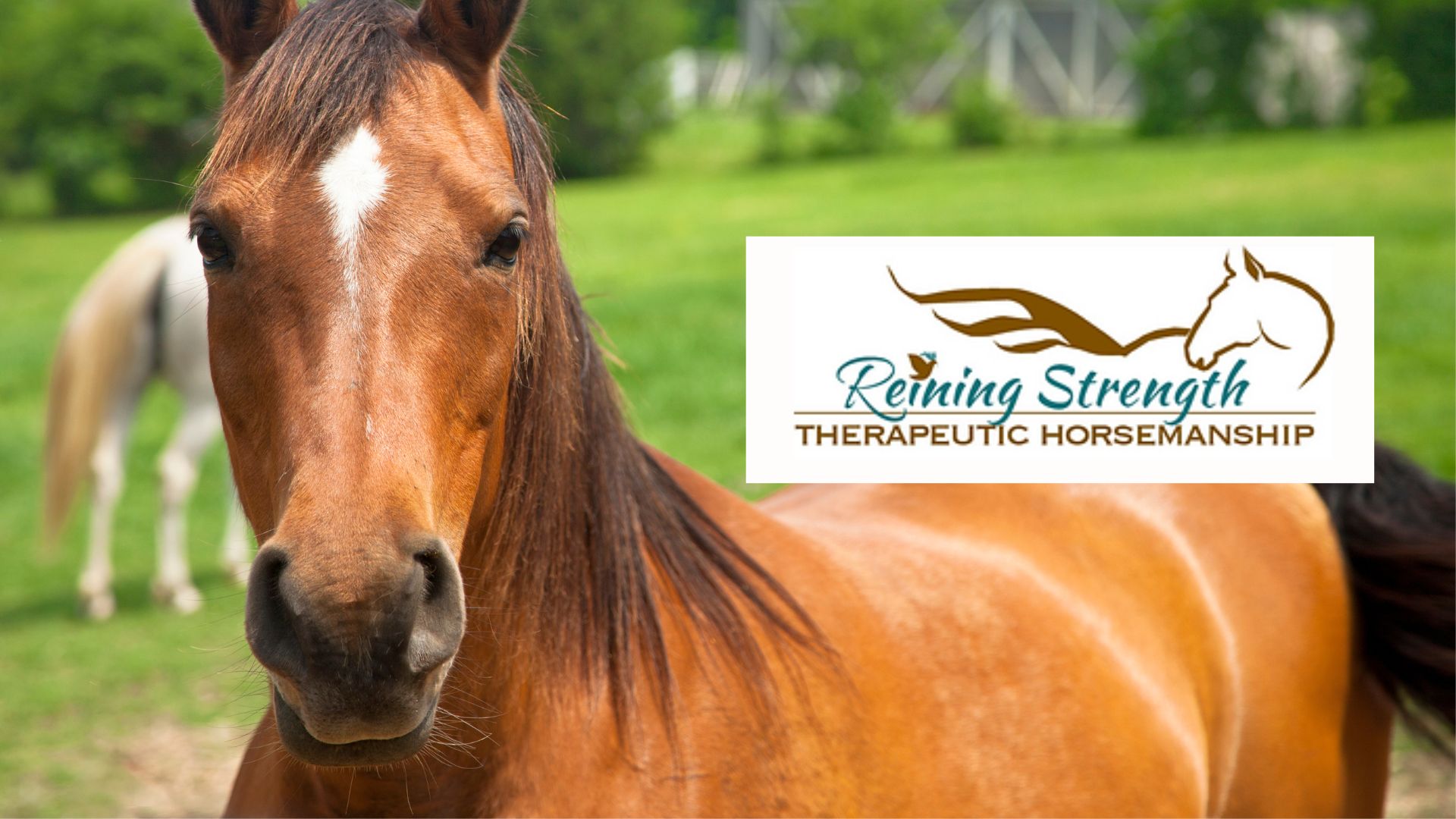 Reining Strength:
By partnering with horses, we help people realize their individual potential through customized equine-assisted services.
Reining Strength Therapeutic Horsemanship is a Premier Accredited Center through the Professional Association of Therapeutic Horsemanship, International (PATH Intl.). Providing equine-assisted services for people ages 2 and up – children and adults – who have physical, cognitive, social, or emotional needs.
All lessons are taught by a Professional Association of Therapeutic Horsemanship, International (PATH, Intl.) Certified Instructor.